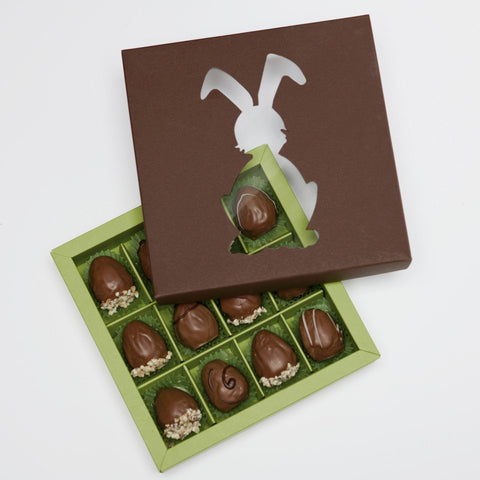 Dillinger
Small EIERlei - handmade Easter eggs
Tax included.
12 of our finest handmade Easter eggs "hidden" in a beautiful box with a window.
ingredients
Please contact us about the desired varieties and the associated ingredients.
a notice
Manufactured in a facility that processes gluten, protein, nuts and peanuts.
Store cool and dry.
We recommend enjoying it soon, as our products are made from fresh ingredients and are free of preservatives.
basic price
100g = €10.59