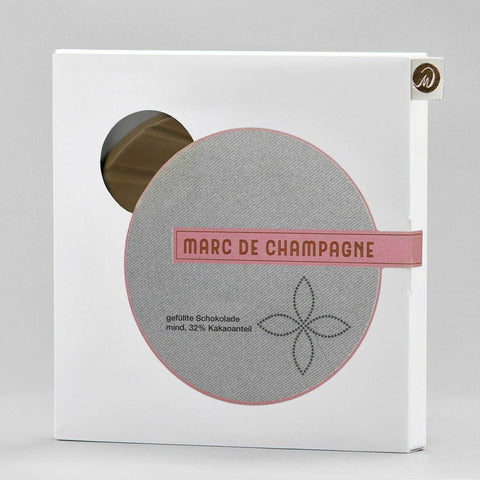 Dillinger
Round perfection - Marc de Champagne
Tax included.
Handmade chocolate - Milk chocolate with Marc de Champagne filling
Champagne combined with whole milk is a surprisingly sensual combination to melt away.
a notice
Manufactured in a facility that processes gluten, protein, nuts and peanuts.
Store cool and dry.
We recommend enjoying it soon, as our products are made from fresh ingredients and are free of preservatives.
Ingredients: sugar, cocoa butter, whole milk powder , cocoa mass, cream , Marc de Champagne aroma, pomace brandy 50%, natural vanilla, emulsifier: soya lechithin, cocoa content in the couverture 32%
basic price
100g = €7.56